Recommended Contest Logging Software


Download
Recommended or higher version
free/payeds
Config file
DXLog.net
2.5.32
free
Config file download:
DxLog.Net
Recommended logging software for Hungarian Straight Key Contest (HSKC) is the DxLog.net. (DxLog.net does not contain HSKC contest)
| | | |
| --- | --- | --- |
| After installation of the software, the config file | | |
for HSKC should be copied into the folder "Contest" (TNX HA6OI).
The folder can be found in menu: File submenu: Open configuration folder. The downloaded HSKC.txt file should be copied into the folder "Contest".
Important note: After copying the file above DxLog.net program should be restarted!.
After restarting the program config panel should logically be filled in by clicking onto File > New menu.
First HSKC contest should be chosen in the drop-down menu.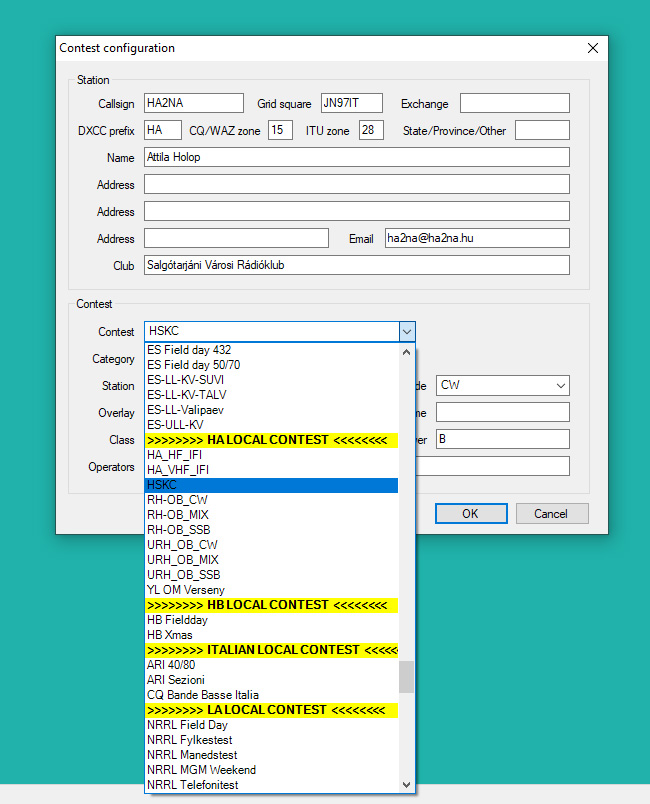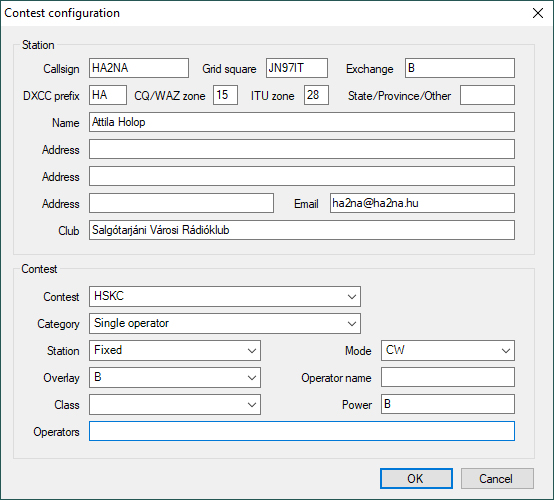 Then to do further settings:
Exchange A vagy B
Category Single Operator
Overlay A vagy B
Power A vagy B

Then after OK you should set the file name that will contain the contest.
If everything has been carefully done the program will start with proper configuration for HSKC contest.